Stevens-Henager College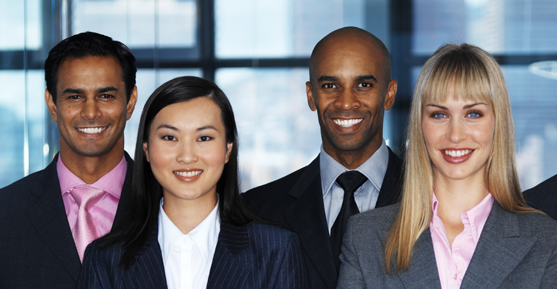 Questions? Fill out the form below to get answers.
The Secret to Getting Ahead Is Getting Started
Congratulations! Your interest in Stevens-Henager® College is an important first step toward changing your life. A career-focused degree is the key to a new career with a potentially higher income, better benefits, and more satisfaction.
Stevens-Henager College
You know the positive difference a college degree could make in your life, but you may feel that going to college is out of reach. We want to change that! At Stevens-Henager College, we have career-focused degree programs that could help you launch a better career, faster.1 Our Associate's degree programs are designed to be completed in as few as 20 months and our Bachelor's programs in just 36 months. We even provide you with a laptop to use in school and keep when you graduate. Whether you're fresh out of high school or already established in your career, Stevens-Henager provides career-focused degree programs to help you achieve your dreams.
Introducing BlendEd – Classes on Campus and Online
We know you're busy. That's why we're excited to introduce BlendEd. In fact, most of our courses are taught in the BlendEd learning format. For example, meet in class twice each week and the rest is done online. Less time and travel, more flexibility. It truly is the best of both worlds!
Independence University – Programs 100% Online
If you think that 24/7 online learning might work better with your lifestyle, we've got you covered! Our affiliate school, Independence University (IU), offers degree programs that are earned 100% online.
One of IU's strengths is the level of outstanding support provided to online students. At IU, while you earn your degree online, you're never alone. Whether you need help finding the right financial aid, getting your grades up, or launching your new career after graduation, IU is there for you and will provide support every step along the way.
Your Tools for Success
When it comes to colleges, we know you have a lot to consider. Here's why one of our colleges may be the right choice for you.
Stevens-Henager College admits students of any race, color, and national or ethnic origin.
Accelerated Track:1 You can earn your Associate's degree in as few as 20 months or your Bachelor's degree in just 36 months!
Exceptional Staff Support: Admissions consultants, financial planners, Career Services advisers, instructors, and tutors to help you every step of the way, from application to graduation.
Financial Aid: Our financial planners are specialists at finding all the grants, scholarships,2 and other financial aid that you may qualify for.
Employment Assistance: We can assist you in your job search before and after graduation.3
Accredited: Our schools are accredited members of the Accrediting Commission of Career Schools and Colleges (ACCSC).
1Accelerated degree programs are compared to traditional colleges and universities. See https://nces.ed.gov/programs/digest/d14/tables/dt14_326.10.asp.
2Grant and scholarship awards are limited and only available to those who qualify. See www.scholarshipshc.com for details.
3The college does not guarantee a job. Gaining employment is the graduate's responsibility.
Programs Available at Stevens-Henager College:
Stevens-Henager College Campus:
Ogden, UT


Stevens-Henager College in Ogden, Utah has played a vital part in the education of the residents of Utah for 119 years. Founded in 1891 by Professor J.A. Smith, our college in Ogden has a proud heritage in the northern Utah community. Originally a business school, Stevens-Henager College in Ogden is now a senior college offering Associate's Degrees, Bachelor's Degrees, and Master's Degrees.
For graduation rates, the median debt of graduates, and other data, see www.stevenshenager.edu/consumer-information or independence.edu/consumer-information.
Stevens-Henager and Independence University admit students of any race, color, and national or ethnic origin.